Fiumicino airport taxi transfers
The daily hustle and bustle of Fiumicino are enough to stress one up, and we provide Fiumicino taxi transfers because we believe that you should not ne stressed up while moving to and from the main Rome airport...
Without adequate arrangement for your transfers, moving around Fiumicino will at best be tiresome and at worst be chaotic. You do not have to spend a fortune to be transported to your destination, and neither do you have to search for a public taxi for your transfer.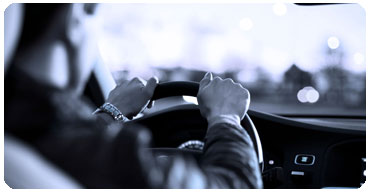 When it comes to Fiumicino taxi transfers, we are reputable and aim at satisfying our customers.
Having been in a helpless situation before, we understand how getting stranded feels. You should not have to experience it, as we have adequately arranged professional taxi transfers to fit any need you may have. Booking the Fiumicino taxi service with us you will be provided with a safe, timely and comfortable ride.
We ensure that our fleet of vehicles undergoes periodic checks and maintenance to be in a great working condition; therefore, our vehicles do not break down en route. Our vehicles are not only licensed, but they are also insured in accordance with all laws and statutes. Moreover, our drivers are courteous, reliable, and responsible for caring and making you enjoy your trip while on board for your Fiumicino taxi transfers.
For your Fiumicino taxi transfers, book a reservation with us today. Indicate the pick-up and drop-off points and time, and voila! We are right there on time. We do not keep our customers waiting nor disappoint them.
It is our business to get you to your destination effectively and efficiently. Fiumicino Taxi transfers are as easy as ABC. Book a reservation with us, we pick you up, we give you a comfortable and pleasurable ride, and drop you off to your destination. We are proud of the quality service we offer. Become one of our satisfied customers as we give you the ride of the nobles.
WHY CHOOSE US?
Expertise. We are a leading company in Rome
Availability 24/24. We answer your calls any time...
Flexibility. We can suite any need you may have...
No Taximeter... We agree the price in advance!
Fast lanes. We are licenced to run Rome fast lanes!
Top cars. We employ luxury cars only...
Multilingual drivers We will speak your language...
TESTIMONIALS
These guys have been really friendly and helpful,as well as on time with our appointment. Everything was fine, without surprises

Theodore

I met Mr. Ferruccio in the airport, waiting for me with a label in his hand with my name on, and he was so friendly, helpful and always smiling... Thank you so much!

Dani Rubin
RELATED SERVICES
Transfers Rome Fiumicino

Move to Fiumicino airport in total comfort...

Book now transfers Rome Fiumicino and forget about queues, pushing and so on... [...]

Rome airport transfers

Private transfers to/from Rome Airports...

We provide professional and luxury Rome airport transfers transfers Rome Fiumicino with... [...]

Ciampino airport transfers

Easy transfers to Cianpino airport

Moving to from Ciampino airport haave never been so easy with our private transfer service...[...]
Our Fleet
Our Rome Fiumicino taxi transfers comes with luxury cars only, like brand new Mercedes, Bmw, and Lancia Top cars