Private and stress free Rome cruise transfers
We provide luxury private taxi services in Civitavecchia area for people looking for courteous, professional, and experienced drivers used to work with travellers embarkimg or desembarking from Civitavecchia port.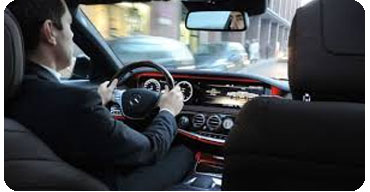 Booking for our Civitavecchia private taxi ensures that you do not have to stay in the queue waiting for the traditional taxis. You get the flexibility to move anytime you want with a private driver that attends to only you while you are in transit. The hustle and bustle of public transportation services make Civitavecchia private taxi a necessity for people who want to keep appointments and move about promptly. Having a private taxi guarantees your privacy while on board as you can keep working and pay attention to details of your programs, make and receive calls, plan your subsequent activities, etc. without any distractions.
Get the best Civitavecchia private taxi our company offers. Our vehicles are registered and licensed according to the necessary laws and legislations. Besides, our drivers are licensed in agreement with all relevant statutory.
Our drivers have great customer service and driving skills because they have been working in the transportation industry for years. They have clean driving records and will get you to your destinations safely and in an enjoyable fashion. They are dedicated and committed to your service.
Our services are available seven days a week; therefore, we are ready for you whenever you need our service.
With our Civitavecchia private taxi, you can rest assured of hassle-free transfers.
Book a reservation and enjoy the best available Civitavecchia private taxi.
WHY CHOOSE US?
Expertise. We are a leading company in Rome
Availability 24/24. We answer your calls any time...
Flexibility. We can suite any need you may have...
No Taximeter... We agree the price in advance!
Fast lanes. We are licenced to run Rome fast lanes!
Top cars. We employ luxury cars only...
Multilingual drivers We will speak your language...
TESTIMONIALS
These guys have been really friendly and helpful,as well as on time with our appointment. Everything was fine, without surprises

Theodore

I met Mr. Ferruccio in the airport, waiting for me with a label in his hand with my name on, and he was so friendly, helpful and always smiling... Thank you so much!

Dani Rubin
RELATED SERVICES
Civitavecchia private taxi

Move to from Civitavecchia port in the easy way...

Timely transfers from Rome to Civitavecchia and viceversa with a private luxury taxi... [...]

Transfers Rome Civitavecchia

We drive you fast from Rome to Civitavecchia...

We provide professional and luxury Rome airport transfers transfers Rome Fiumicino with... [...]

Civitavecchia shore excursion

We organize your excursions from Civitavecchia port

Stress free Rome Civitavecchia transfers with your personal driver and a luxury vehicle...[...]
Our Fleet
Our private taxi transfers to/from Civitavecchia comes with luxury cars only, like brand new Mercedes, Bmw, and Lancia Top cars