Rome airport transfers without hassles!
After long hours on the plane, all you deserve is a comfortable, reliable, and timely Rome airport transfers to your local destination. Life is full of activities, and the need to move from one place to another is unavoidably an aspect of human living. However, nothing gives assurance to a traveler than a well-planned itinerary.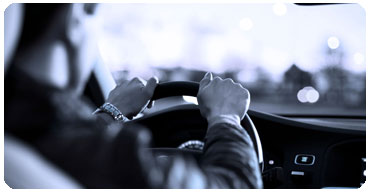 We understand the need for timeliness when it comes to transfers; hence, we do not keep our clients waiting. Our professional drivers will be at the airport in time holding a placard with your name on it awaiting your arrival to welcome you and carry your luggage to a comfortable car. You have nothing to worry about if there is a delay in your flight, we check information about incoming flights, and we adjust accordingly for your pleasant Rome airport transfers.
Our vehicles are modern and in top working condition to give you nothing less than maximum pleasure when you are in transit to your destination. There are different classes of vehicles available to meet your needs regarding the number of people to be transferred and model preference. These vehicles are registered following the Italian legislation and statutes and undergo regular maintenance services to be trip-ready.
We have the best set of drivers that care about your safety and comfort; they are good-mannered, experienced, licensed, and ready to ensure that your Rome airport transfers are second to none. Be assured that our drivers have detailed knowledge of the roads; therefore, you have no worries about the route to your destination.
We guarantee stress-free Rome airport transfers to wherever your destination is. Customers' satisfaction is our priority, and we do not fail in our quest to give you the best. Book a reservation on our website www.atdncc.it or phone our customer service desk. We are synonymous with the best Rome airport transfers available for you.
WHY CHOOSE US?
Expertise. We are a leading company in Rome
Availability 24/24. We answer your calls any time...
Flexibility. We can suite any need you may have...
No Taximeter... We agree the price in advance!
Fast lanes. We are licenced to run Rome fast lanes!
Top cars. We employ luxury cars only...
Multilingual drivers We will speak your language...
TESTIMONIALS
These guys have been really friendly and helpful,as well as on time with our appointment. Everything was fine, without surprises

Theodore

I met Mr. Ferruccio in the airport, waiting for me with a label in his hand with my name on, and he was so friendly, helpful and always smiling... Thank you so much!

Dani Rubin
RELATED SERVICES
Fiumicino taxi transfers

Move Rome in total comfort...

Book a private taxi transfer to/from Fiumicino and forget about queues, pishing and so on... [...]

Cianpino airport transfers

Private transfers to/from Cianpino Airport...

We provide professional and luxury airport transfers to/from Cianpino airport... [...]

Ciampino airport transfers

Easy transfers to Cianpino airport

Moving to from Ciampino airport haave never been so easy with our private transfer service...[...]
Our Fleet
Our Rome airport transfers comes with luxury cars only, like brand new Mercedes, Bmw, and Lancia Top cars