Transfers Rome Fiumicino
Rome is historical, and its ancient relics lying in ruins make the city a place to visit. Either you are in Rome for leisure, business, an event, etc., you need comfortable transfers Rome Fiumicino to make your stay enjoyable and fulfilling. Transfers Rome Fiumicino cannot be better than the service we provide. From Rome Fiumicino to any part of Italy, we provide a prompt, convenient, and safe transportation. .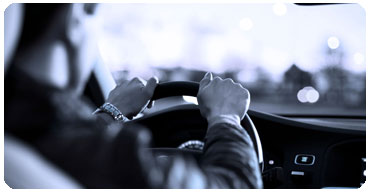 Thinking about a journey is enough stress, bothering about transfers to desired locations is disturbing; that is why we stand in the middle- to move you from where you are to where you choose to be. To cater to your Transfers Rome Fiumicino, we make various available services to ease your movements to and from Rome Fiumicino. Our services cover transfers to and fro events in and around Rome, excursions and sightseeing tours, airport transfers, hire by the hour, etc.
We have professional and trustworthy chauffeurs available to cater to your service and ensure utmost customer care and satisfaction before, during, and after your transfer. They are well-trained, licensed, and insured; and have your satisfaction in mind. We also have a modern fleet of fully insured and licensed coaches, minibusses, minivans, and taxis to cater to your transfers Rome Fiumicino. Rendering our services, your safety and satisfaction come first. In our company, we have redefined transfers Rome Fiumicino; in that, only insured and licensed drivers and vehicles are used for your transfer. Consequently, we abide by the laws and regulations; we satisfy you, and we maintain our integrity and goodwill. Our services are timely and satisfactory, low price and affordable, customer-oriented, and utmost satisfaction guaranteed. Rest assured that your transfers Rome Fiumicino can only get better with us. We ensure your transfer in comfort and safety. You must have read several customers' reviews about our services; it is your turn to experience our noble transfers Rome Fiumicino. Contact us today and enjoy every bit of your transfers Rome Fiumicino. You can book a reservation via our website or a phone call.
WHY CHOOSE US?
Expertise. We are a leading company in Rome
Availability 24/24. We answer your calls any time...
Flexibility. We can suite any need you may have...
No Taximeter... We agree the price in advance!
Fast lanes. We are licenced to run Rome fast lanes!
Top cars. We employ luxury cars only...
Multilingual drivers We will speak your language...
TESTIMONIALS
These guys have been really friendly and helpful,as well as on time with our appointment. Everything was fine, without surprises

Theodore

I met Mr. Ferruccio in the airport, waiting for me with a label in his hand with my name on, and he was so friendly, helpful and always smiling... Thank you so much!

Dani Rubin
RELATED SERVICES
Fiumicino taxi transfers

Move Rome in total comfort...

Book a private taxi transfer to/from Fiumicino and forget about queues, pishing and so on... [...]

Rome airport transfers

Private transfers to/from Rome Airports...

We provide professional and luxury Rome airport transfers transfers Rome Fiumicino with... [...]

Ciampino airport transfers

Easy transfers to Cianpino airport

Moving to from Ciampino airport haave never been so easy with our private transfer service...[...]
Our Fleet
Our Rome Fiumicino transfers comes with luxury cars only, like brand new Mercedes, Bmw, and Lancia Top cars