TIVOLI TOURS WITH DRIVER RESERVATION
If you are visiting Italy for tourism, it would amaze you that Tivoli is older than Rome in history. As you know that going on tours without proper planning and arrangement can make the tour flop and to avert an ugly situation or inconveniences that inadequate planning could cause, contact us and book a reservation for Tivoli tours with driver. .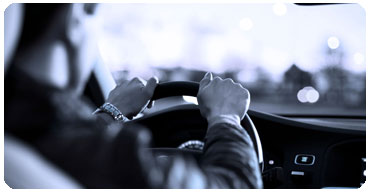 Lying about 30 kilometers eastern Rome in the Sabine Hills, Tivoli, the ancient Tibur, has a memorable historical antecedent of being a popular resort of Emperor Augustus and almost all the nobles. Apart from the two popular attractions- Villa d'Este's and Hadrian's gardens, there are many historic churches and a medieval castle to visit. Other places of interest are San Lorenzo, Rocca Pia, Tempio di Vesta, Via delle Cascatelle, Villa Gregoriana, and Villa d'Este Palace.
The benefit of booking a reservation for our Tivoli tours with driver is that you get a luxurious vehicle and a professional, respectful, and friendly driver to take you around to your touring sites. Nothing is as convenient as Tivoli tours with driver that ensures that you travel according to your schedule and convenience. Our vehicles are a complete luxury with courteous drivers to take and show you around. Once you have booked a reservation, our driver will pick you up at a certain point. A well-planned tour leaves an indelible memory, which we aimed at when creating the Tivoli tours with driver service. Therefore, before setting out for your trip to Tivoli, contact us and book for Tivoli tours with driver to make your touring experience a huge success.
WHY CHOOSE US?
Expertise. We are a leading company in Rome
Availability 24/24. We answer your calls any time...
Flexibility. We can suite any need you may have...
No Taximeter... We agree the price in advance!
Fast lanes. We are licenced to run Rome fast lanes!
Top cars. We employ luxury cars only...
Multilingual drivers We will speak your language...
TESTIMONIALS
These guys have been really friendly and helpful,as well as on time with our appointment. Everything was fine, without surprises

Theodore

I met Mr. Ferruccio in the airport, waiting for me with a label in his hand with my name on, and he was so friendly, helpful and always smiling... Thank you so much!

Dani Rubin
MAIN TOURS IN ROME AREA
Taxi tours in Rome

Visit Rome in total comfort...

Book a Rome tours service and enjoy the beauty of the "Ethernal City" away from crowd and queues [...]

Tivoli tours with driver

Villa D'Este and Hadrian's Villa...

Tivoli it is famous for the "100 fountains" and "Villa d'Este"... A Must See very close to Rome [...]

Castelli Romani Tours

Wine tasting tour around Rome

If you love italian wine you absolutely have to book a tour to Castelli Romani to taste local wine[...]
Our Fleet
We provide Tivoli tours with driver that comes with luxury cars only, like brand new Mercedes, Bmw, and Lancia Top cars