Luxury car rental Civitavecchia
AAre you intending visiting Italy for tourism? Are you residing in Rome and need transfers around the city? Are you tired of the inconvenient public transportation system? Our transfers Rome Civitavecchia is simply the best solution and option available.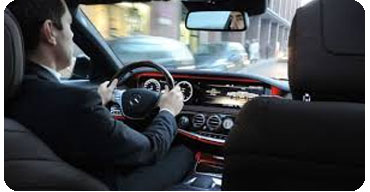 We understand why you need a private transfer service- timeliness, convenience, comfort, and efficiency. We give best efforts to make you satisfied. It is our belief that what is worth doing at all is worth doing well; therefore, we provide reliable, punctual, and efficient transfers Rome Civitavecchia service.
In addition to having the necessary licenses and permits, we also ensure that our vehicles are in perfect condition and ready for your service. Our vehicles are modern automobiles that have facilities to make your trips enjoyable. Besides, our drivers are professionals who have been in the transportation industry for more than 20 years; consequently, they are experienced, courteous, and have comprehensive knowledge of the Italian roads to give you the best transfers Rome Civitavecchia you ever desired.
We have a responsive customer service to handle changes in your reservation and adjust accordingly. With us, your transfers Rome Civitavecchia cannot be any better.
We do not only provide transfers Rome Civitavecchia services but also we guarantee you peace of mind while you travel.
Make your transfers Rome Civitavecchia reservation today and get ready for an experience you would never forget
WHY CHOOSE US?
Expertise. We are a leading company in Rome
Availability 24/24. We answer your calls any time...
Flexibility. We can suite any need you may have...
No Taximeter... We agree the price in advance!
Fast lanes. We are licenced to run Rome fast lanes!
Top cars. We employ luxury cars only...
Multilingual drivers We will speak your language...
TESTIMONIALS
These guys have been really friendly and helpful,as well as on time with our appointment. Everything was fine, without surprises

Theodore

I met Mr. Ferruccio in the airport, waiting for me with a label in his hand with my name on, and he was so friendly, helpful and always smiling... Thank you so much!

Dani Rubin
RELATED SERVICES
Civitavecchia private taxi

Move to from Civitavecchia port in the easy way...

Timely transfers from Rome to Civitavecchia and viceversa with a private luxury taxi... [...]

Transfers Rome Civitavecchia

We drive you fast from Rome to Civitavecchia...

We provide professional and luxury Rome airport transfers transfers Rome Fiumicino with... [...]

Civitavecchia shore excursion

We organize your excursions from Civitavecchia port

Stress free Rome Civitavecchia transfers with your personal driver and a luxury vehicle...[...]
Our Fleet
We provide Rome Civitavecchia transfers with luxury cars only, like brand new Mercedes, Bmw, and Lancia Top cars