Hassle-free Ciampino airport transfers
It is true that after a long flight, all you have in mind is to get home or your destination. However, between the airport and your destination, there is a need for transportation. We are offering Ciampino airport transfers to fill up that missing link. Having been airborne for hours, the remainder of your journey should be as comfortable as you could imagine.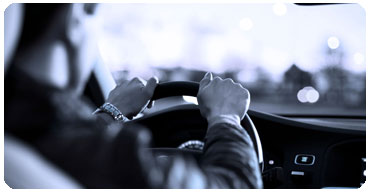 With hundreds or perhaps thousands of people at the airport, it is a Herculean task to start looking for a cab without prior arrangement, or waiting for public buses/trains (when available...)
This situation is both frustrating and irritating.
There is nothing better than completing your trip to your final destination in a comfortable and relaxed way by contracting our Ciampino airport transfers service
In rendering Ciampino airport transfers service, we have an enviable fleet of vehicles to meet your transfer needs. We have Limo buses, minivans, minibusses, Luxury Sedan, SUV, Limousines, etc. to guarantee your satisfaction. In our efforts to make you satisfied, we ensure that only licensed and insured drivers pick up our customers. Our drivers have adequate knowledge of the road; yours is to relax and enjoy the beautiful sight of the city while you are transported.
Our Ciampino airport transfers guarantee you:
1. timely pickup from the airport
2. comfortable ride to your destination
3. satisfactory experience while in transit
We strongly believe in customer satisfaction; we are happy when our customers are satisfied. We provide a hassle-free and pleasurable ride to and from the airport. All you need to do is book a reservation and confirm your arrival time. We do not require any reconfirmation to go ahead with the service; once you confirm the arrival time, we shall be there to pick you up.

You are just a call away from getting the best Ciampino airport transfers available. Do not only take our words for it but also check the reviews of people who have used our transfer services before!
WHY CHOOSE US?
Expertise. We are a leading company in Rome
Availability 24/24. We answer your calls any time...
Flexibility. We can suite any need you may have...
No Taximeter... We agree the price in advance!
Fast lanes. We are licenced to run Rome fast lanes!
Top cars. We employ luxury cars only...
Multilingual drivers We will speak your language...
TESTIMONIALS
These guys have been really friendly and helpful,as well as on time with our appointment. Everything was fine, without surprises

Theodore

I met Mr. Ferruccio in the airport, waiting for me with a label in his hand with my name on, and he was so friendly, helpful and always smiling... Thank you so much!

Dani Rubin
RELATED SERVICES
Transfers Rome Fiumicino

Move to Fiumicino airport in total comfort...

Book now transfers Rome Fiumicino and forget about queues, pushing and so on... [...]

Rome airport transfers

Private transfers to/from Rome Airports...

We provide professional and luxury Rome airport transfers transfers Rome Fiumicino with... [...]

Ciampino airport transfers

Easy transfers to Cianpino airport

Moving to from Ciampino airport haave never been so easy with our private transfer service...[...]
Our Fleet
Our Rome Fiumicino taxi transfers comes with luxury cars only, like brand new Mercedes, Bmw, and Lancia Top cars