Luxury car rental Civitavecchia
Book a car rental Civitavecchia with us and experience the freedom to explore Italy at your leisure comfortably without any hassles. We have a wide variety of vehicles available to satisfy your need. If you want to attend a wedding, dinner, event, occasion, or have a tour ahead, the car rental Civitavecchia we provide is your best choice.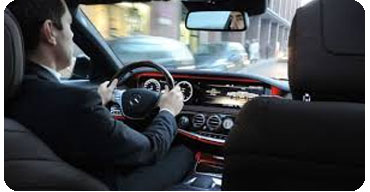 We make our car rental Civitavecchia available for you wherever you need them. Avoid the pains of waiting endlessly for a cab or taxi that may not meet your need. There is a limit to the comfort you can get from the public transportation system. Even the regular taxis do not have the comfort our vehicles possess. If you are searching for car hire Civitavecchia, your search has ended. We are poised to cater to your transportation need.
To ensure your safety, satisfaction, and excellent service delivery, our vehicles are made to undergo regular checks and maintenance to prevent mechanical fault. Besides, our vehicles are duly registered and licensed; therefore, rest assured there is nothing to worry about going on your trip.
If you are searching for a car rental Civitavecchia, you have found the right car hire Civitavecchia that meets your needs. We are fully committed to your convenience and satisfaction. Book a reservation with us and have your trip go the way you planned. Contact us via our website and our customer care lines are available 24 hours daily.

WHY CHOOSE US?
Expertise. We are a leading company in Rome
Availability 24/24. We answer your calls any time...
Flexibility. We can suite any need you may have...
No Taximeter... We agree the price in advance!
Fast lanes. We are licenced to run Rome fast lanes!
Top cars. We employ luxury cars only...
Multilingual drivers We will speak your language...
TESTIMONIALS
These guys have been really friendly and helpful,as well as on time with our appointment. Everything was fine, without surprises

Theodore

I met Mr. Ferruccio in the airport, waiting for me with a label in his hand with my name on, and he was so friendly, helpful and always smiling... Thank you so much!

Dani Rubin
RELATED SERVICES
Civitavecchia private taxi

Move to from Civitavecchia port in the easy way...

Timely transfers from Rome to Civitavecchia and viceversa with a private luxury taxi... [...]

Transfers Rome Civitavecchia

We drive you fast from Rome to Civitavecchia...

We provide professional and luxury Rome airport transfers transfers Rome Fiumicino with... [...]

Civitavecchia shore excursion

We organize your excursions from Civitavecchia port

Stress free Rome Civitavecchia transfers with your personal driver and a luxury vehicle...[...]
Our Fleet
We provide car hire Civitavecchia with luxury cars only, like brand new Mercedes, Bmw, and Lancia Top cars