Easy connections from Rome Airports to Civitavecchia Port
Thoughts of moving from the Rome airport to Civitavecchia could discourage one from embarking on such a trip. Meanwhile, we have perfected all plans to make your transfer from the Rome airport to Civitavecchia port as easy as possible. Having spent long hours airborne, you should not stay in the queue for the public transportation, which could take hours to arrive.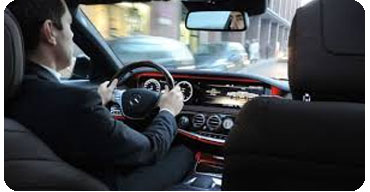 Landing at the Rome Airport to proceed on your cruise at Civitavecchia port, we shall make it a smooth and timely transfer, such that you relax and enjoy the view of Rome before you feel the sea. Once you have booked a reservation with us, all you need to do is meet our driver who is already waiting and holding a placard bearing your name to welcome you from a wonderful flight and give you a comfortable ride to the Civitavecchia port from where you proceed on your journey.
Using our service saves you the stress of having to carry your heavy luggage from the harbor entrance to the berth because it not all vehicles that are permitted to get there. We are registered and have secured necessary permits to drive you to your ship; hence, you have no need of carrying your luggage about. Remember that you would enjoy your cruise better if you are not stressed up before going aboard the ship.
We have an awesome fleet of cars and experienced drivers to help make your Rome airport to Civitavecchia transfer easy and stress-free. Call our customer care line or visit our website, www.atdncc.it to book a reservation. We love making transfers easy and comfortable for you and we stay true to this commitment.
WHY CHOOSE US?
Expertise. We are a leading company in Rome
Availability 24/24. We answer your calls any time...
Flexibility. We can suite any need you may have...
No Taximeter... We agree the price in advance!
Fast lanes. We are licenced to run Rome fast lanes!
Top cars. We employ luxury cars only...
Multilingual drivers We will speak your language...
TESTIMONIALS
These guys have been really friendly and helpful,as well as on time with our appointment. Everything was fine, without surprises

Theodore

I met Mr. Ferruccio in the airport, waiting for me with a label in his hand with my name on, and he was so friendly, helpful and always smiling... Thank you so much!

Dani Rubin
RELATED SERVICES
Civitavecchia private taxi

Move to from Civitavecchia port in the easy way...

Timely transfers from Rome to Civitavecchia and viceversa with a private luxury taxi... [...]

Transfers Rome Civitavecchia

We drive you fast from Rome to Civitavecchia...

We provide professional and luxury Rome airport transfers transfers Rome Fiumicino with... [...]

Civitavecchia shore excursion

We organize your excursions from Civitavecchia port

Stress free Rome Civitavecchia transfers with your personal driver and a luxury vehicle...[...]
Our Fleet
Our Rome airports to Civitavecchia transfers comes with luxury cars only, like brand new Mercedes, Bmw, and Lancia Top cars