Tailored Civitavecchia shore excursions available to you...
When the cruise is done, and your ship finally docks at the Civitavecchia port, it is the right time to start planning an amazing Civitavecchia shore excursions. We have the arrangement to make you forever remember your Civitavecchia cruise. You will be welcomed by your private chauffeur and taken to see top Rome monuments and attractions like St. Peter's Basilica, the Pantheon, Trevi Fountain, Piazza Navona, the Colosseum, etc.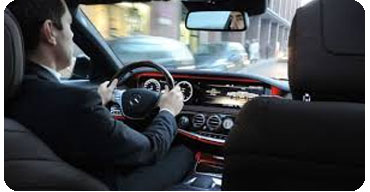 However, based on your personal interests, you can plan your itinerary with the assistance of your experienced chauffeur. Explore Rome to your heart's content. The ancient city of Rome has preserved history without tampering with the historical places; therefore, you have several historical places to visit on your Civitavecchia shore excursions. Moreover, based on your preferences, start your discovery of Rome.
Heading out to see your desired attractions, remember to take your camera along. Below are the highlights of top attractions we can include in each Civitavecchia shore excursion service:
1. the Vatican Museums that houses several of the world's greatest art
2. the Tapestry Gallery
3. the magnificent Raphael Rooms
4. the Sistine Chapel to see the ceiling painting of The Creation of the World created by Michelangelo
5. St Peter's Square and see St Peter's Basilica, the largest church in Christendom
6. the gilded Papal Canopy suspended over the altar, where the Pope celebrates mass
7. the Michelangelo's Pietà marble masterpiece
8. the Ancient Rome (the Arch of Constantine, the Roman Forum, Palatine Hill, the Circus Maximus, etc.)
Your chauffeur will explain the history behind those historic places throughout the shore excursions. There is nothing to worry about as you will be driven back to the Civitavecchia port after exploring Rome. We assure you of a relaxed and safe trip to and from those historical places. You only have to sit, relax, and enjoy your trip at your leisure and cost.
Book a reservation with us and have a lifetime Civitavecchia shore excursions experience..
WHY CHOOSE US?
Expertise. We are a leading company in Rome
Availability 24/24. We answer your calls any time...
Flexibility. We can suite any need you may have...
No Taximeter... We agree the price in advance!
Fast lanes. We are licenced to run Rome fast lanes!
Top cars. We employ luxury cars only...
Multilingual drivers We will speak your language...
TESTIMONIALS
These guys have been really friendly and helpful,as well as on time with our appointment. Everything was fine, without surprises

Theodore

I met Mr. Ferruccio in the airport, waiting for me with a label in his hand with my name on, and he was so friendly, helpful and always smiling... Thank you so much!

Dani Rubin
RELATED SERVICES
Civitavecchia private taxi

Move to from Civitavecchia port in the easy way...

Timely transfers from Rome to Civitavecchia and viceversa with a private luxury taxi... [...]

Transfers Rome Civitavecchia

We drive you fast from Rome to Civitavecchia...

We provide professional and luxury Rome airport transfers transfers Rome Fiumicino with... [...]

Civitavecchia shore excursion

We organize your excursions from Civitavecchia port

Stress free Rome Civitavecchia transfers with your personal driver and a luxury vehicle...[...]
Our Fleet
Our shore excursions from Civitavecchia comes with luxury cars only, like brand new Mercedes, Bmw, and Lancia Top cars