Private and stress free Rome cruise transfers
The service Rome cruise transfers offer you the best and easiest means to reach anywhere you wish in Rome from the cruise port of Civitavecchia and viceversa. If you want to get to your hotel in Rome or Airport after a pleasant cruise, or you are heading back to the Civitavecchia Port, we provide you comfortable and luxurious cruise transfers, no matter if you are alone or a small group or a large group..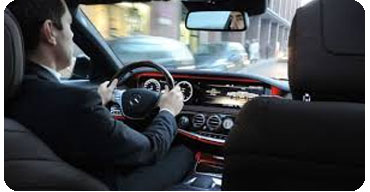 If you want to be picked up from the airports around Rome, or any other pick-up location, our courtly chauffeur will be right there on time to drive you to your destination. Please spare yourself the stress of having to wait endlessly for transfers that cannot make it past the entrance of the port. We have the authorization and passes that enable our vehicles and chauffeurs to drive up to the ship. Consequently, you have no need to carry your heavy luggage for about 400 meters.

There is nothing smoother than a well-planned journey; plan your cruise transfers with us and let us help make it a memorable and historical one.
We have a fleet of vehicles that are not only in perfect working condition but also are the best of automobiles. Our chauffeurs are experienced courteous professionals whose solemn duty is to ensure that your Rome cruise transfers' experience is second to none. Whether you are arriving or leaving Rome by Cruise in Civitavecchia Port, our Rome cruise transfers service is just all you need.
Our Rome cruise transfers service covers two main areas: pre-cruise and post-cruise service. It would interest you to know that if you have enough time from your pick-up location before boarding your ship, our chauffeur could take you on a pre-cruise tour to enjoy the highlights of Rome. You will be taken to historical places and monuments and be given information about them. Moreover, if you have spare time after your cruise before you head to your hotel or final destination, you can have a post-cruise tour. With us, your Rome cruise transfers just got better. As an icing on the cake, we make your cruise experience memorable with our Rome cruise transfers. Contact us today and have your cruise well-planned.
WHY CHOOSE US?
Expertise. We are a leading company in Rome
Availability 24/24. We answer your calls any time...
Flexibility. We can suite any need you may have...
No Taximeter... We agree the price in advance!
Fast lanes. We are licenced to run Rome fast lanes!
Top cars. We employ luxury cars only...
Multilingual drivers We will speak your language...
TESTIMONIALS
These guys have been really friendly and helpful,as well as on time with our appointment. Everything was fine, without surprises

Theodore

I met Mr. Ferruccio in the airport, waiting for me with a label in his hand with my name on, and he was so friendly, helpful and always smiling... Thank you so much!

Dani Rubin
RELATED SERVICES
Civitavecchia private taxi

Move to from Civitavecchia port in the easy way...

Timely transfers from Rome to Civitavecchia and viceversa with a private luxury taxi... [...]

Transfers Rome Civitavecchia

We drive you fast from Rome to Civitavecchia...

We provide professional and luxury Rome airport transfers transfers Rome Fiumicino with... [...]

Civitavecchia shore excursion

We organize your excursions from Civitavecchia port

Stress free Rome Civitavecchia transfers with your personal driver and a luxury vehicle...[...]
Our Fleet
Our Cruise transfers to/from Rome comes with luxury cars only, like brand new Mercedes, Bmw, and Lancia Top cars