Private Civitavecchia port transfers
It is a fact that Civitavecchia port transfers are in high demand by most tourists and businessmen, and the reason can be found between the many problems that people experience using the available public transportation services. Therefore, people prefer to book a Civitavecchia private taxi services, to travel in a luxury car relaxed with a dedicated professional driver....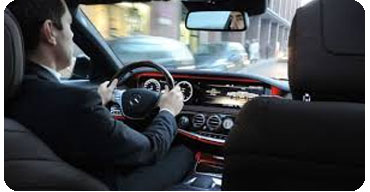 Arranging Civitavecchia transfers to and from Rome can be a complicated task to face, as train and buses that connect Rome to Civitavecchia Port are not meant to be confortable for passengers, which are called to long walks with their bagagges, long queues and so on... We have carefully set up Civitavecchia port transfers services which will help you to overcome these problems, saving you valuable time, stress, and pains.
We got the permits to get into the port area and arrive at your cruise ship in both cases, if you have to embark, or if you have to move from Civuitavecchia port to any other destination. Because of that, booking our Civitavecchia Port Transfer services you would be saved by the stress of carrying your luggage for not less than 400 meters, as our chauffeur will be there, just for you, helping also with your bagagges, and taking you to the desired destination. .
If you are touring Rome or on a business trip, contact us with confidence: we will plan for you "first class" Civitavecchia Transfers! Your satisfaction, comfort, and safety are paramount to us, and we are strongly committed to make all the needed efforts to serve you satisfactorily.
Do not leave your transfer to chances, act today by booking a Civitavecchia comfortable transfer and secure the privilege to get off from the crowd!
WHY CHOOSE US?
Expertise. We are a leading company in Rome
Availability 24/24. We answer your calls any time...
Flexibility. We can suite any need you may have...
No Taximeter... We agree the price in advance!
Fast lanes. We are licenced to run Rome fast lanes!
Top cars. We employ luxury cars only...
Multilingual drivers We will speak your language...
TESTIMONIALS
These guys have been really friendly and helpful,as well as on time with our appointment. Everything was fine, without surprises

Theodore

I met Mr. Ferruccio in the airport, waiting for me with a label in his hand with my name on, and he was so friendly, helpful and always smiling... Thank you so much!

Dani Rubin
RELATED SERVICES
Civitavecchia private taxi

Move to from Civitavecchia port in the easy way...

Timely transfers from Rome to Civitavecchia and viceversa with a private luxury taxi... [...]

Transfers Rome Civitavecchia

We drive you fast from Rome to Civitavecchia...

We provide professional and luxury Rome airport transfers transfers Rome Fiumicino with... [...]

Civitavecchia shore excursion

We organize your excursions from Civitavecchia port

Stress free Rome Civitavecchia transfers with your personal driver and a luxury vehicle...[...]
Our Fleet
Our Civitavecchia port transfers comes with luxury cars only, like brand new Mercedes, Bmw, and Lancia Top cars