Venice Excursions with Driver
Venice is a city built on water over a myriad of several small islands in a natural reserve referred to as the Venetian Lagoon stretching along the shoreline amidst the mouths of the Po and the Piave Rivers. The 117 small islands are linked by bridges due to separation by canals. The name Venice originated from the ancient Veneti people that dwelled in the area around the 10th century B.C. Venice was referred to as "The Floating City," "City of Water," and "City of Canals" among other names.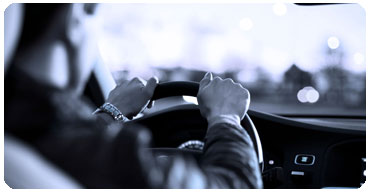 Taking Venice excursions with driver gives tourists the privilege of beholding the beauty of the Venice's settings, artwork, and architecture, which Venice is renowned for all over the world. In fact, a section of this city is regarded as a World Heritage Site. The historic Italian city of Venice is a place to be for any tourist that loves the sight of water. We can arrange for you a Venice excursions wich will guarantee a safe, comfortable, and informative expedition into this dreaming city, where memorable sightseeing abounds... Once in Venice, the most preferred means of transportation by tourists is the "vaporetti," public water buses that allow them to mingle with native Italian passengers. Riding a vaporetti through the Grand Canal before sundown is one of the most pleasurable experiences that Venice provides that presents diverse, beautiful sceneries of Venice.
Venice excursions with driver has a plethora of options available to tourists regarding the routes to follow... Starting from Venice's largest piazza (Piazza Sam Marco) in Saint Mark's Square to Doge's Palace (now a museum), to the remarkable Byzantine architecture of Basilica San Marco, and to the Rialto Bridge (the crown over the Grand Canal), and to several other places of interest, Venice offers much to explore. Venice excursions with driver is a flexible program that affords intending tourists the opportunity of determining the level of exploring they want depending on time available to them. However, we can customize the excursion to suit the tourists' places of interest, time, and money, even though our packages are offered at competitive prices.
WHY CHOOSE US?
Expertise. We are a leading company in Rome
Availability 24/24. We answer your calls any time...
Flexibility. We can suite any need you may have...
No Taximeter... We agree the price in advance!
Fast lanes. We are licenced to run Rome fast lanes!
Top cars. We employ luxury cars only...
Multilingual drivers We will speak your language...
TESTIMONIALS
These guys have been really friendly and helpful,as well as on time with our appointment. Everything was fine, without surprises

Theodore

I met Mr. Ferruccio in the airport, waiting for me with a label in his hand with my name on, and he was so friendly, helpful and always smiling... Thank you so much!

Dani Rubin
OTHER TOURS
Venice tours

Pompei tours

Naples Tours

Pisa Tours

Amalfi Tours

Ostia Antica Tours

Costa Amalfitana Tours

Florence Tours
Our Fleet
Our private taxi tours in Rome come with luxury cars only, like brand new Mercedes, Bmw, and Lancia Top cars