Ride a Florence excursion with a professional driver
Whether you are traveling as an individual, or as a group, Top Driver Rome is always available to arrange a Florence excusrion with a professional driver totally committee to you.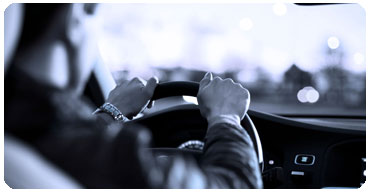 Let's show you around the breathtaking beauty of Florence; from the famous churches of Santa Croce and Santa Maria Novella, renowned for their authentic art galleries, to the San Lorenzo library, a magnificent exhibition of the famous architectural genius, Michelangelo, there just seems to never be an end to the fun and excitement that awaits you on your excursion to Florence. We'd also take through some of the oldest streets up to the Arno River, the Boboli Gardens inclusive.
We can arrange a totally cistomized Florence excursion, including an endless list of great and exciting places you could visit by choice. Our excursions are flexible and dynamic so you need not stay restricted to the list of fabulous places we have already planned for you. Simply make your wishes known to us, and we'd see to that they are fully granted. We've got a wide range of luxury and well equipped vehicles that are comfortable and relaxing. Just tell us which of the rides you'd prefer to travel in, and you can be rest assured that the rest is history. Booking with us our excursion to Florence, you are guaranteed to have a lovely experience, as our drivers are friendly and well acquainted with Florence city and surrounds. Book online right now and let's plan your Florence excursion together!
WHY CHOOSE US?
Expertise. We are a leading company in Rome
Availability 24/24. We answer your calls any time...
Flexibility. We can suite any need you may have...
No Taximeter... We agree the price in advance!
Fast lanes. We are licenced to run Rome fast lanes!
Top cars. We employ luxury cars only...
Multilingual drivers We will speak your language...
TESTIMONIALS
These guys have been really friendly and helpful,as well as on time with our appointment. Everything was fine, without surprises

Theodore

I met Mr. Ferruccio in the airport, waiting for me with a label in his hand with my name on, and he was so friendly, helpful and always smiling... Thank you so much!

Dani Rubin
OTHER TOURS
Venice tours

Pompei tours

Naples Tours

Pisa Tours

Amalfi Tours

Ostia Antica Tours

Costa Amalfitana Tours

Florence Tours
Our Fleet
Our private taxi tours in Rome come with luxury cars only, like brand new Mercedes, Bmw, and Lancia Top cars