Ostia Antica Excursions with Driver
Ostia Antica is an ancient city of about 40 minutes' drive from Rome. It was founded around the 4th Century B.C. and was one of the first fortified fortresses. More over, having been excavated several times, the ruins and facts of the way of life of the earliest dwellers of the city can be seen.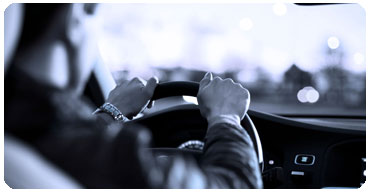 Ostia Antica's history reveals that the port city was founded by King Ancus Martius as the first Roman colony around 6th Century B.C. The City has its name defined from Latin "ostium" that means "mouth of the Tiber." Moreover, for several years, Ostia remained the only river port of Rome, where large freight ships berthed to unload their consignment to smaller boats that could sail on the river to Rome.

Ostia Antica excursions with driver is the service we offer to provide an opportunity to go deeper in the sights of the Ancient Roman port, which is one of the most important archeological location in Italy. It used to be a home for about 50,000 people living and dealing with different businesses as evidenced by excavated warehouses, taverns, restaurants, shops, markets, bakeries, bathing complexes, temples, and a theater.
Ostia Antica excursions with driver would avail tourists of the chance to have an expert's interpretation of the ruins of the Ancient Roman port. Visitors can walk on the streets of Ostia Antica like in the ancient times and behold the cosmopolitan nature of the city. Temples, shrines, and sanctuaries are dedicated to both local and Eastern gods since the dwellers of Ostia being craftsmen, ship owners, merchants, laborers, freedmen and slaves from religious backgrounds and languages. Part of sightseeing during Ostia Antica excursions include the theater that Agrippa built, the Decumanus Maximus, and the Terme di Nettuno that showcases the beautiful black and white mosaics signifying Neptune and Amphitrite. Besides, public buildings such as the great thermal baths, the Basilica, the Temple of Rome and Augustus, and The Capitolium are part of historic places of interest to visit. Moreover, the E.U.R. quarter (Esposizione Universale Di Roma) that Mussolini built before World War II would be seen on the way back to Rome. Meanwhile, be reminded to take along gears like comfortable clothes and shoes, sunglasses and hats depending on the weather to avoid any inconveniences. Booking for Ostia Antica excursions with driver exposes tourists to extensive excavations similar to the Pompeii's, and the discovery of the architectural designs of the rich and common people's houses.
"MUST SEE" IN OSTIA ANTICA
WHY CHOOSE US?
Expertise. We are a leading company in Rome
Availability 24/24. We answer your calls any time...
Flexibility. We can suite any need you may have...
No Taximeter... We agree the price in advance!
Fast lanes. We are licenced to run Rome fast lanes!
Top cars. We employ luxury cars only...
Multilingual drivers We will speak your language...
TESTIMONIALS
These guys have been really friendly and helpful,as well as on time with our appointment. Everything was fine, without surprises

Theodore

I met Mr. Ferruccio in the airport, waiting for me with a label in his hand with my name on, and he was so friendly, helpful and always smiling... Thank you so much!

Dani Rubin
OTHER TOURS
Venice tours

Pompei tours

Naples Tours

Pisa Tours

Amalfi Tours

Ostia Antica Tours

Costa Amalfitana Tours

Florence Tours
Our Fleet
Our private taxi tours in Rome come with luxury cars only, like brand new Mercedes, Bmw, and Lancia Top cars